Galesburg

High School




Class Of 1973
WELCOME!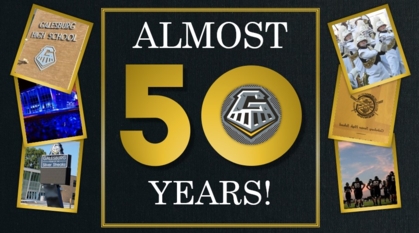 Official Galesburg High School Class Of 1973 website!
Stay connected, post photos, and please help us contact missing classmates
Post your own reunion pictures in our Photo Gallery!
ANNOUNCEMENTS
•

Go to our GHS '73 Facebook Page to Vote as to WHEN to have our next Reunion! Link Below:

•

Please keep your address and email address updated. If you have access to this site - you can update your own Contact Info and Profile Info. We will rely on email and the internet to keep you all informed as to the progress on our 50th reunion in 2023. At this point - we have not made any final decisions on the date and will soon be having our first official committee meeting. Also, we ask for your help to spread the word about current addresses and email updates. If you have knowledge of other classmates, please let us know. We are going to do all we can to find every classmate for the 50th reunion. It will take everybody's help over the next year for this to happen. Also there is a survey in Facebook about WHEN to have the reunion - if you haven't yet - go there to click on your choice. You can also "change" your vote by just clicking on another time of year. We are going to start meeting soon to hammer out details. IF you chose not to be on Facebook, send me an email with your "vote". Here is my email: spodwo@gmail.com .

Thank you!
Stephen Podwojski

•

Our Facebook Page:

GHS Class of 73 - Still Crazy After All These Years

Click Here to Go to Our FACEBOOK PAGE

---

•

Seems appropriate to listen to this.....

"Still Crazy After All These Years"