In Memory
Karen Nelson (Fuessel)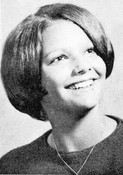 GEORGETOWN, Texas - Karen Jo (Nelson) Fuessel, devoted wife, mother and friend to all, passed away peacefully on Friday, Oct. 20, 2017, with her loving husband Michael and cherished dog Sassy at her side after a courageous, hard fought battle with cancer. She was 62 years of age.
Karen was born July 19, 1955, in Galesburg, Illinois, to Keith and Joan Nelson. She attended Galesburg High School, and is survived by her loving parents, Keith and Joan Nelson of Galesburg, Illinois, as well as sisters, Dana Bradshaw, Pam Allen and husband Randy, Julie Bradley and husband Matt of Galesburg. She was preceded in death by Dana's husband, Bob, of Galesburg, Illinois.
She is also survived by her loving husband, Michael Fuessel of Georgetown; stepdaughter, Mary Shannon (Fuessel) Bernal and husband, Eric of San Antonio; and stepson, Michael Fuessel II and wife, Delana of Royce City. Surviving also are her beloved grandchildren, Camilla Perez, Miranda Perez, Gunner Perez, Kailey Bernal, Ellie Bernal of San Antonio, and Parker Fuessel, Avery Fuessel, Autumn Fussel and Piper Fussel of Royce City.
Karen became a happenstance citizen of Texas, when her best friend asked her to move to Texas. Karen arrived in the state on Labor Day 1984 and on that very weekend, she met the love of her life, Michael Fuessel, a handsome drag racer from the Dallas area. From that fateful meeting on Labor Day, they were never apart and married on May 11, 1985. The love between Mike and Karen was so strong that on their 25th wedding anniversary, they renewed their vows in 2010 among family and friends.
The couple moved to the Austin area in 1994 and Karen quickly found a job with STI International in Georgetown, which continued for 22 years until her death. During that period of time Karen developed many lasting relationships between her co-workers, vendors and customers. Her vendors, domestic and international, knew that when Karen told them something "it was golden" and she would produce. She had cherished friends all over the world. STI employees knew her as "the person to go to for problems or for help." They also knew she would be there with a loving greeting and an open heart. Karen was everyone's friend.
During her illness, during her hardest moments, Karen kept her spirits up and always had a kind word to say to everyone. Her "can do attitude," outspoken spirit stayed with her until the end. Karen lived a life full of generosity, honesty, kindness and love. She was a cherished friend to many and will be sorely missed by all who experienced her infectious laughter.
Published in The Register-Mail on Oct. 26, 2017