Galesburg

High School




Class Of 1973
What a wonderful 40th Reunion!
Kudos to the Committee!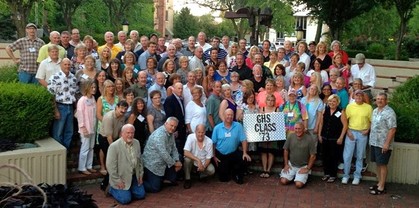 Welcome to the Galesburg High School Class Of 1973 official website!
Stay connected, post photos, and please help us contact missing classmates
This performance of the FlashMob may also be viewed at: https://www.youtube.com/m9HcYTLAxkY
(Thanks to Tom Foley for this video!)
Another video of the Flashmob performance may be seen on our Facebook page:
GHS Class of '73 - Tribute to Galesburg High School 2013
Post your own reunion pictures in our Photo Gallery!
ANNOUNCEMENTS
•

Find out what our fundraiser is all about! Click "Vision to the Future!"

---

•

Our Facebook Page:

GHS Class of 73 - Tribute to Galesburg High School 2013

---